Staff
All the staff at the School are both fully qualified and very experienced commercially in their specialist fields. In addition we are all totally committed to ensuring that our exporters reach the same international standard as their overseas competitors, before becoming world-beaters in their industry.
This takes time, effort and motivation which is why you need your own personal adviser every step of the way.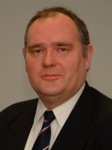 Dr Romuald Rudzki
PhD FCIPD MANZIBA MNZAFA Diploma of International Trade
Founder and Director of the New Zealand School of Export
Personal Advisor: Module 1 Global Business Environment and Module 8 International Trade Management.
Romuald has established several successful businesses and not-for-profit organisations including the founding of the New Zealand School of Export.
He has worked at the highest international levels on economic development projects for the UK Government's Know How Fund, the European Commission and the World Bank. In 1996 the Financial Times newspaper presented him with its David Thomas Award for his pioneering work in all forms of entrepreneurship (including business, social and cultural).
His PhD was awarded by the University of Newcastle-upon-Tyne and was on "The Strategic Management of Internationalization: Towards a Model of Theory and Practice."
He started his working life at age 14 selling newspapers at street corners. Subsequent jobs included factory work assembling pump valves, industrial cleaning, working on a fish counter, in a post office sorting office, as a bakery warehouseman, university lecturer, researcher, adviser on overseas economic development, and in his own business start-ups.
Rom is a columnist for Exporter magazine, sits on the Editorial board of the journal Philosophy of Management, is a published poet, and an Artist Member of the New Zealand Academy of Fine Art (NZAFA). He has many publications on various business subjects that interest him such as:
Rudzki, R. E. J. & Li, S. (2007) The economic paradox of the "freebies" phenomenon: how and why companies give stuff away for free. Direct Marketing. Volume 1, Issue 4, pp180-194. Emerald Group Publishing. ISSN 1750-5933.
Rom is married with an adult son and lives on a lifestyle block in the foothills of the Tararua Ranges. He is currently writing books about creativity for everyone, and a new political economy.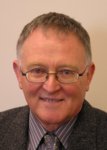 Graeme Siddle
MA Dip Tchg Dip NZLS RLIANZA Diploma of International Trade Dip Edit
Head of Library & Information Services
Personal Advisor: Module 2 International Trade Research and Module 7 Legal Aspects of International Trade
Graeme is a professional librarian and an associate of the Library Association of Aotearoa New Zealand (LIANZA). He is responsible for the design and creation of the School's Export Library & Information Service known as 'ELIS' - a world-leading innovation which is now being copied by other countries.
He has worked for the Hocken Library at the University of Otago, the International Pacific College and Massey University Library where he was Head of College Liaison Services.
Graeme has a particular interest in New Zealand's links (including trade) with Japan and has basic Japanese language skills. He has completed the Diploma of International Trade as examined by the Canadian-based Forum for International Trade (FITT). Graeme also has a Graduate Diploma in Religious Studies from the Australian Catholic University. In 2012 he studied a Diploma course in Proofreading & Editing and has established his own small business.
He also publishes papers in his specialist field such as:
Siddle, Graeme L. & Rudzki, Romuald (2010) Supporting Companies with 21st Century Library and Information Services. Paper for 37th IATTO Forum held Chengdu, China, 2-4th November 2011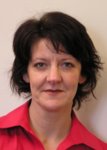 Alison M Vickers
MBA MCIM DipM DipMRS Diploma of International Trade Marketing
Marketing Director of the New Zealand School of Export
Personal Advisor: Module 3 International Marketing and Module 6 International Market Entry & Distribution
Alison is a professionally qualified marketer with particular expertise in business-to-business (B2B) marketing. She has worked as a practitioner in a range of public and private organisations in the UK and also lectured in international marketing for several years, as well as undertaking projects for such bodies as the United Nations.
Alison emigrated to New Zealand in 2001, taking up the role of National Marketing Manager at Massey University. She joined the New Zealand School of Export in 2007. She has since taken up a senior role in the non-for-profit sector but continues to work with exporters in a voluntary capacity.
Alison has a particular interest in New Zealand's links (including trade) with Europe and Australia and she has completed the Diploma of International Trade as examined by the Canadian-based Forum for International Trade (FITT).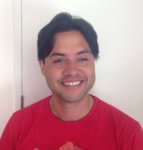 Jason MacLulich
BSc Hons in Computer Science (University of Canterbury)
Director of Technology and New Product Development
Personal Advisor: Module 4 Global Supply Chain Management and Module 5 International Trade Finance
Jason is a passionate and experienced person driven to build disruptive technology - especially involving big data problems - to better humanity by removing intermediaries and allowing customers direct access to suppliers.
He has led several international projects as a software engineer including former roles as the CTO / Head of Engineering at goCatch, a multi-award winning taxi booking and payment platform in Sydney. He was previously the Senior Software Architect at Endace and CTO & Co-Founder of Jastal.
He also has an active interest in tech charitable work, of note winning a 2013 48-hour hackathon that produced an App for St John Ambulance that would assist them in responding to emergency situations which was further developed for active deployment in the field: http://www.vodafone.com.au/aboutvodafone/vodafoneaustraliafoundation/appaid
This page last updated 10th January 2015